The hose you need,
with the advice you need,
when and how you need it.
Swagelok Oklahoma | West Texas can now provide your hose assemblies fast. From our headquarters near Tulsa, OK, our Swagelok Certified Hose Technicians can customize PTFE and PFA hose to your specified size, length and end connections. If you need special sleeves, unusual lengths, material traceability or special tagging, we can do it.
Swagelok hose and flexible tubing is available in custom lengths, in diameters 2 inches and under, and with a wide variety of end connections. Choose materials and end connections for a wide range of pressures and temperatures.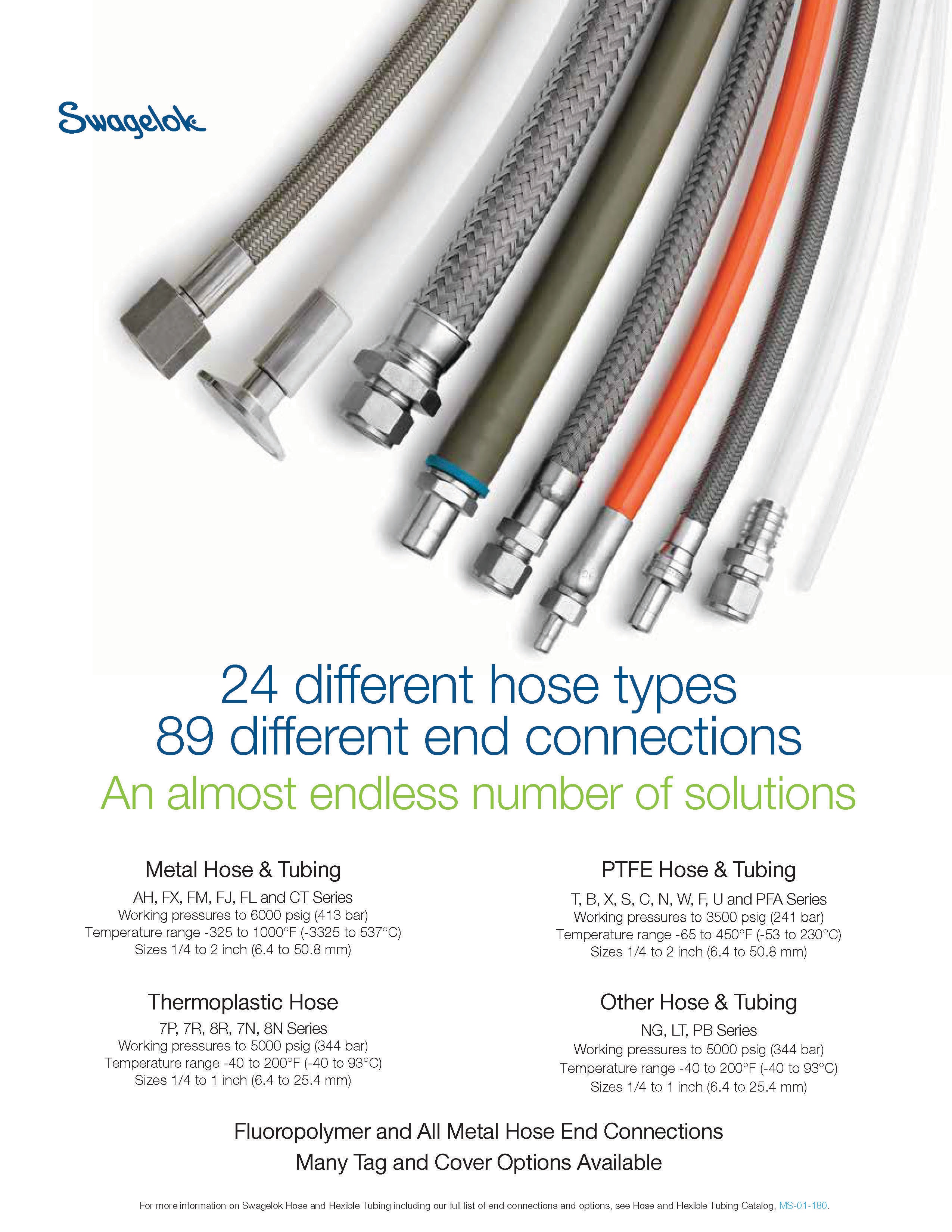 For more information about our capabilities,
Introducing the FX Series High-Pressure Metal Hose
We understand that "standard" doesn't always get the job done. That's why Swagelok has developed the FX Series High-Pressure metal hose. The FX Series is engineered to perform under pressure. Up to 6,000 psi to be exact. The FX is capable of nearly 2x the working pressure of our second strongest hose. It can also handle temperature swings from cryogenic up to 1,000F. It can even hold up to the challenges of vacuum rated service. The FX series hose is constructed of double braided 321 SS for extreme durability, anti-kink, and corrosion resistant service. Download our FX Series Hose Technical Card.
Is the FX Series Hose right for your application?Learn more
FX Series Hose Features:
High working pressure of up to 6,000 PSI or 413 BAR
Temperature range from -325 F to 1,000 F
Double-braided 321 SS kink and corrosion resistant service
Limited permeation with a maximum allowable leak rate of 1x10-7 std cm3/s
Nominal hose sizes from 1/4" to 2"
Wide variety of end connections including SW, VCO, NPT, ISO/BSP, Weld, and SAE